The Amazon Fire Stick is a hand held device that is bit smaller than most new TV remotes now. Roughly a five inch flat rectangle with buttons. And perhaps a microphone if you purchase the voice activated style.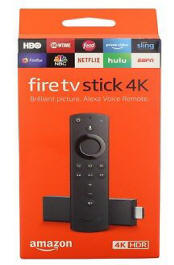 There are two parts. One part is held in your hand like a TV remote. The other part plugs into the back of your TV in a HDMI port.

The Fire Stick enables any HDMI port equipped TV to stream content over Wi-Fi such as Netflix, YouTube, Hulu, Pandora, HBO go, and much more.

It can basically turn any TV into a Smart TV by simply plugging the Fire Stick into a TV HDMI video port.

(See a list of available APPS at bottom of this page).

Now that the Fire

TV

Stick

4K

is available at just $10 more, it has become tougher to recommend the slightly cheaper Fire

TV

Stick. Even if you don't have a

4K TV

, the new streaming stick

will

likely provide a more smooth experience, and the included remote

will

be worth the small premium for most viewers.

Amazon claims the Fire TV Stick is the #1 best-selling streaming media player, with Alexa Voice Remote (2nd Gen). Use the dedicated power, volume, and mute buttons to control your TV, sound bar, and receiver.

Launch and control content with the Alexa Voice Remote. Watch favorites from Netflix, YouTube, Prime Video, STARZ, SHOWTIME, or CBS All Access, plus stream for free with Pluto TV, IMDb TV, and others. (Some of these Premium channels will have an additional monthly fee.)

According to Amazon, Fire TV Stick devices have more storage for apps and games than other streaming media sticks.

Experience tens of thousands of channels, apps, and Alexa skills, plus browse millions of websites like Facebook and Reddit using Firefox or Silk.

Amazon Prime members get unlimited access to thousands of movies and TV episodes, plus ad-free listening to millions of songs with Prime Music.

Review the Amazon Prime Video streaming service located in our taylortg.com "Free Streaming" section.

If you are already an Amazon Prime member, go with the Amazon Fire Stick since the cost of Amazon Prime Videos are already covered in your Prime member subscription. The Amazon selection of On-Demand programming is truly large and the video streaming is professional quality.

If you are not an Amazon Prime member, both the Amazon Fire Stick and the Roku streaming stick are excellent choices.

Prices for basic streaming sticks start at $30 US or so, and rise to the neighborhood of $60 US. Again, I believe viewers will be happier with a better streaming stick that provides higher video quality.

Both Fire and Roku offer sales occasionally on their streaming sticks.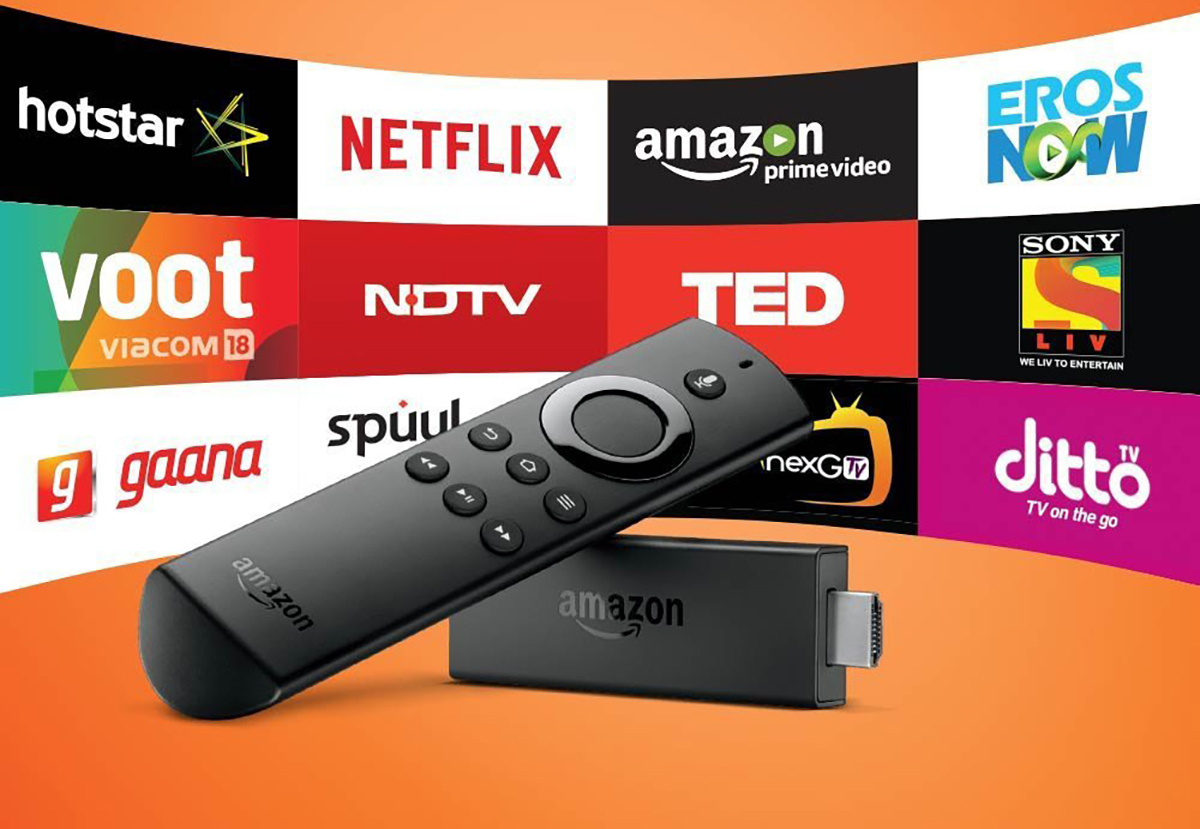 AVAILABLE APPS ON THE AMAZON FIRE STICK:
https://www.amazon.com/Fire-TV-Apps-All-Models/b/?tag=t4l-psttxt-20&node=10208590011