ROKU STREAMING STICK
Roku is the company that pioneered internet program streaming devices for TV.
Roku streaming players and Roku Television sets need internet access to stream content. They can use wireless internet to connect to your home network, though a wired Ethernet connector is also an available option with select Roku devices.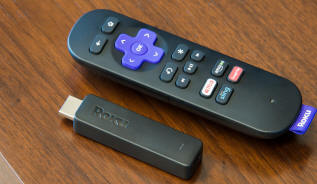 You need a free Roku account to activate your device and access entertainment across all their of streaming channels. There are no monthly equipment rental fees with Roku. However, adding a payment method lets you easily rent or buy movies on demand or subscribe to popular services like Netflix and HBO.
Stream top free or paid programming from services like Netflix, Amazon Prime Video, Hulu, Google Play, HBO, SHOWTIME, PBS, and YouTube. Additional channels include sports, news, international, and kids programming plus broadcast channels like ABC, NBC, CBS, and FOX. And major music services like Pandora, iHeart Radio and SiriusXM are available.
Use the Free option on the Home screen of your Roku device to discover thousands of free movies, current season TV episodes, and classic TV shows from Roku's content partners. The content will automatically open in the content partner's channel. If you do not have the channel on your Roku device, it will automatically be installed before opening content. You can browse the free section by pressing the home button on your Roku remote, scrolling down and selecting Featured Free.
The Roku Channel states they offer over 10,000 hit Hollywood movies, TV shows, sports, news and more for free, with no subscriptions, purchases, or rentals required, and all with fewer ads than traditional broadcast TV.
In addition to the large library of free content, The Roku Channel lets you add Premium Subscriptions from dozens of content partners including HBO, EPIX, SHOWTIME, and STARZ. Your free, live, and premium content will all be presented together in a single channel, creating a simple way for users to browse, search, and watch a wide variety of entertainment without switching between multiple streaming channels.
Viewers can add The Roku Channel to any Roku streaming device or compatible Samsung Smart TV, access it directly from the Roku mobile app for iOS® and Android™, or online from a web browser on your smartphone, tablet, or computer. You can sign up for Premium Subscriptions from within The Roku Channel on any Roku streaming device, or from TheRokuChannel.com.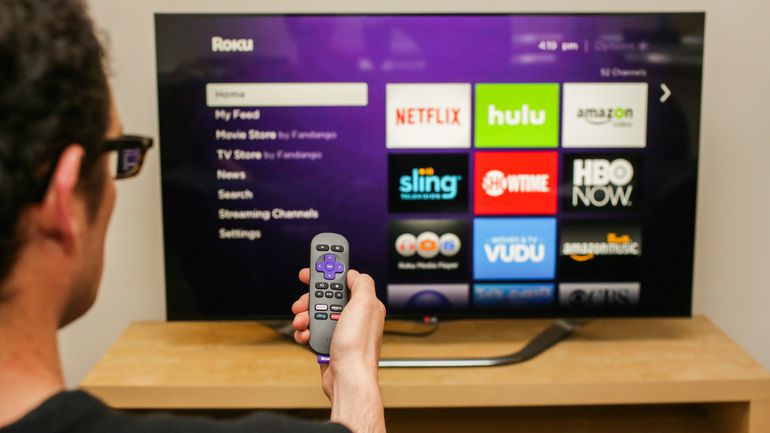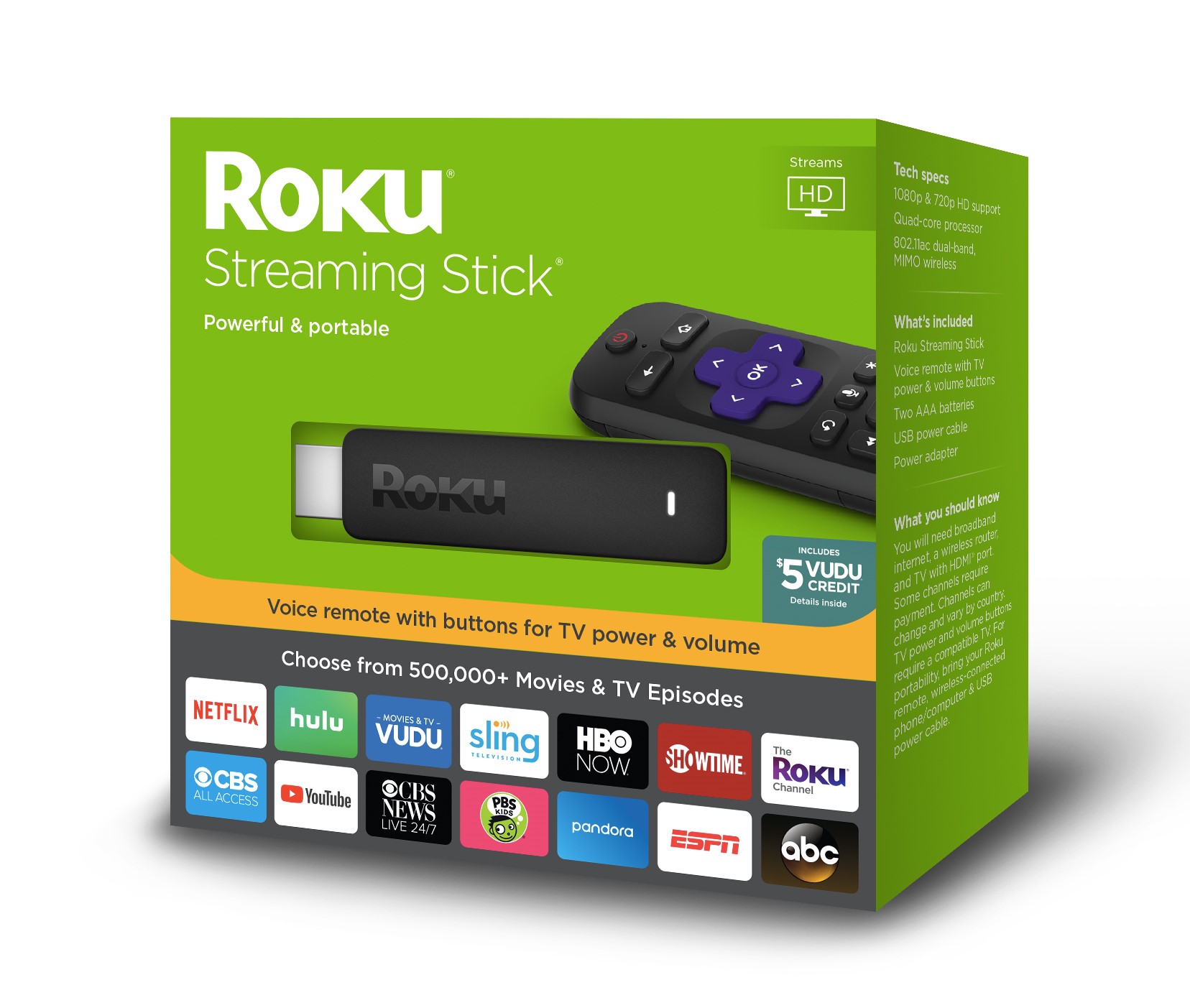 Note: Free, ad-supported content on The Roku Channel is available on your Roku streaming player or Roku TV™ in the United States and Canada, and your web browser, the Roku mobile app, and compatible Samsung TVs in the United States.
Premium Subscriptions on The Roku Channel are only available in United States, and are not currently available on Samsung TVs (2019).
To learn more about the features and type of content available, read the detailed article about The Roku Channel.
https://support.roku.com/article/115012374788-what-is-the-roku-channel-
When you click a streaming service web link you will leave this site. Close that new window/tab to return here.
If you are already an Amazon Prime member you might consider giving the Amazon Fire Stick a first try, since you already pay for Amazon Prime Video with your membership dues each year ($119 in 2019). The Selection of On-Demand programming is truly large and the video streaming is professional quality.
If you are not an Amazon Prime member, the Roku streaming stick is an excellent choice.
Prices for basic streaming sticks start around $30 US or so, and rise to the neighborhood of $60 US for sticks with additional features..
Both Fire and Roku offer sales occasionally on their streaming sticks.
-0-
INTERNET STREAMING STICKS:
Amazon Fire Streaming Stick Roku Streaming Stick