1 Home 2 Games & Coloring 3 Sweetie Pie 4 Cartoon Carnival
And other Sweetie Pie events
5 Sweetie Pie Injury+ 6 Lunch and trip with "dad" 7 The Gang in the car 8 Breakfast -Pineapple Upside Down treat
Thank you for visiting.
Breakfast with Tommy
Mommy made pineapple upside-down cupcakes for breakfast!!!
I have the best Mommy in the world!!!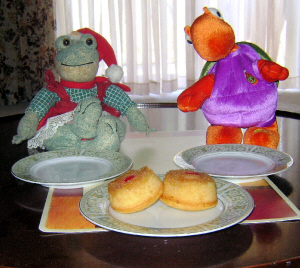 YOU MAY CLICK ON A PICTURE TO MAKE IT BIGGER
Oops, there goes Tommy for the first cupcake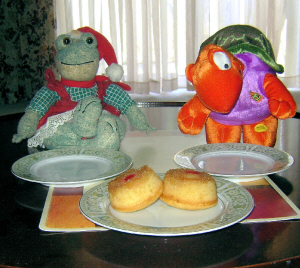 And me, too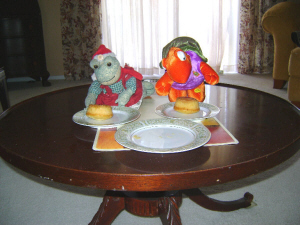 Oh Boy!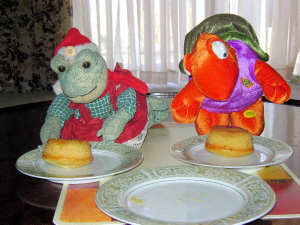 Sure smells good.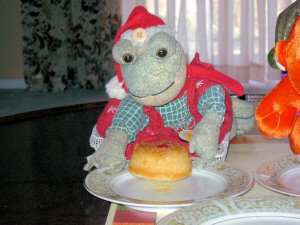 And tastes even better!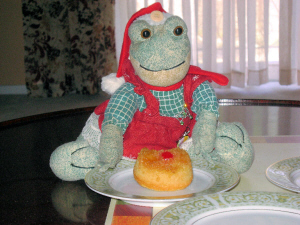 Dad made me wear this. He thinks I
will get cupcake crumbs on my dress.
OHH. That cupcake was soooo goood,
but I ate it toooooo fast.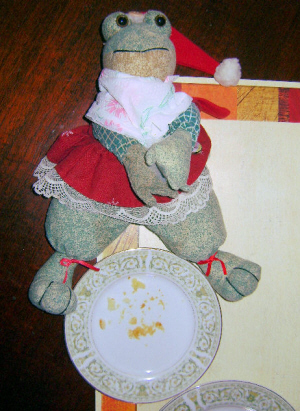 ... TWO MINUTES LATER ...
ALL BETTER NOW.
Hey, Tommy, let's go see if Dad will
let us lick the plates clean.
You think Mommy has more in the kitchen?
Hmmmmmm ....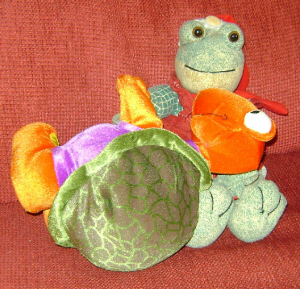 The End
---
1 Home 2 Games & Coloring 3 Sweetie Pie 4 Cartoon Carnival
And other Sweetie Pie events
5 Sweetie Pie Injury+ 6 Lunch and trip with "dad" 7 The Gang in the car 8 Breakfast -Pineapple Upside Down treat
Thank you for visiting.