How do I make money on this website providing this information? I don't.
I am a retired TV/Radio broadcast engineer, that in mid-life switched to computers. I have set up my own home TV viewing to add all the components (and then some) that we mention on this site. I have purchased oodles of equipment: some worked, some garbage. I hooked various media boxes, computers, and antennas to my home TV. Again, some worked - some not.
Ultimately, I started helping friends install local antennas for their TV viewing. Then friends of friends in lands far, far away started asking questions. That is how our website came to be.
All prices listed on this site are in US dollars and were correct in September 2019. Each streaming site listed on taylortg.com has a link to the streaming site to review current channels, prices, features and other viewing options, such as whether they provide a DVR service.
I endeavor to provide information only on streaming sites that have the broadcast rights to provide their streams in the US legally.
I include nationally known, legal USA streaming services in 2019.
I believe many viewers will be satisfied with their TV viewing choices with a TV antenna on the roof, or in the attic, and one or two TV streaming services.
If not, cable companies are always ready to forgive and forget - sometimes at a better rate than their previous fee if you hold out over a month.
-0-
Thanks to the clipart providers we used for their free services.
www.pinclipart.com/
Vectors by vecteezy.com
No programs originate from this site.
All logos and copyright names shown or mentioned on this site are owned by that corporation.
-0-
COOKIES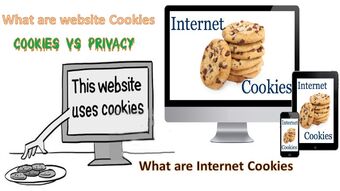 What are cookies?
Cookies are small text files stored on your computer by your web browser at the request of a site you're viewing. This allows the site you're viewing to remember things about you, such as your preferences and history or to keep you logged in.
Cookies may be stored on your computer for a short time (such as only while your browser is open) or for an extended period, even years. Cookies not set by this site will not be accessible to us.
Our cookie usage
:
TaylorTG.com does not use tracking cookies. We do not track any viewer or place cookies on your device with the exception of "session cookies".
Session Cookies allow our site to properly guide you to your selected pages. Session Cookies do not retain any user defined content. Session cookies track the page you are viewing so they can send you to the proper page for the link you have selected. Visitors may find taylortg.com graphics in their browser's "temp" folder. Some browsers save graphics and backgrounds to speed page delivery. Normally these files are, or can be deleted when the browser closes, or the device owner manually deletes the files.
You can control if these cookies are deleted when you close your browser, by going into the "settings" section of your browser.
We do use the services of StatCounter.com to handle our visitor information. This information does not include any personal identifiable information about you to us. The information we use is how many visitors we have had on each of our pages, and which pages people visit the most and least. This allows us to update or at least review pages that people are or are not viewing. StatCounter.com does use cookies to track a visitor so they can see which pages the visitor has viewed and if the visitor has been to our site previously. These types of cookies are saved on your computer.
StatCounter.com can view its own cookie on your computer but cannot view other cookies.
From StatCounter.com's web page:
StatCounter's mission is to help our members easily understand their visitors, so they can make good decisions to become more successful online.
Legal Notices & Policies
At StatCounter we are heavily committed to your privacy. Maintaining the privacy and integrity of your account is of paramount importance to us. If you would like to see our privacy policy include something else, then please get in contact with us.
1. Visiting a Website that uses StatCounter Analytics
If you visit a site that is using the StatCounter Analytics service, the following cookies will usually be set on your computer.
3rd Party Unique/Returning Cookie (is_unique)
This holds data on your visits to websites which use StatCounter. We solely use it to determine whether you are a first-time or returning visitor on each website and to estimate your accumulated unique visits per site. No personal information is stored in the cookie.
1st Party Visitor Cookie (sc_is_visitor_unique)
This cookie is set by the website that you visit. When it is first set, a random id is generated and stored in the cookie in order to avoid counting you as a visitor more than once (e.g. if you are on a mobile device and your IP address changes while you browse). Similarly, to the is_unique cookie, this cookie also stores a count of your returning visits.
Duration: 2 years
Set by member website
Introduced: 2014, in widespread use: mid 2016
Misuse
The misuse of StatCounter.com to track unsolicited bulk mailings or fraudulent websites will not be tolerated (spam & phishing). Any account which is found to be engaged in such activities will be closed immediately. We despise spam. We believe people who send spam should spend time in prison for wasting the world's time. If you come across a spam or phishing site using StatCounter.com, please contact us with the URL of the offending page, or with a copy of the spam email message, and we will take appropriate action.
For more information please visit StatCounter.com by clicking their logo below.
Return to top of this page, taylortg Home page, or another page by clicking a button below.