A) Installing your local TV antenna and why a local antenna brings so many more local stations than was possible years ago.
B) How a viewer can add additional TV channels from several FREE internet TV and movie streaming sites.
C) How a viewer can add additional TV channels from several PAY internet TV and movie streaming sites, with no contracts.
D) Information on changes occurring in TV broadcast standards allowing viewers to capture even more local stations in the near future.
In decades past a TV antenna mounted on the roof probably received fewer than five TV stations in many cities . Digital broadcast technology today, may increase the number of received stations to fifty or more. You only need an antenna, your current television set, and some coax cables with connectors to connect your TV to the antenna. TV for free, with no monthly fee.
Some local TV stations offer programs from today with your ABC, CBS, NBC, FOX, PBS and other independent and network affiliated stations. Other TV broadcast channels offer popular programs from the 1970's, 80's and 90's.
So why all the enthusiasm over internet streaming TV services? For many viewers, canceling their cable TV subscription and then mounting an antenna on the roof, doesn't bring the variety of programming the viewer has become accustomed to. Some viewers want a broader selection of TV programs, sporting events, and movies.
C
able TV networks are not available with an antenna. Cable TV networks such as FX; AMC; TNT; Hallmark; ESPN; HGTV; CNN, and more do not have broadcast towers so your local antenna can not pick them up. Viewers use the internet to connect those additional programs to their TV. Some TV streaming services are free. Other
streaming services are
viewer paid and start as low as US $5 per month with no contract..
I provide a few web links you can follow to see what local TV stations will be available to you at your home address before you even step out of the house to buy an antenna. If you are skeptical about following links, one of the three is a US government site. Not sure if that makes you feel any better, but it does provide some info on TV stations in cities and towns throughout the US..
I provide information on both free and paid TV internet streaming sites. I suggest you give the free ones a try first. Paid TV streaming sites start at $5.00 a month, but for a better selection of programs, and often better quality streaming, prices jump to $30 US dollars quickly. Some of the highest rated sites cost around $50 US dollars a month. None of the TV and Movie streaming sites I preview here require a contract. You don't pay for a month - you don't see their channels for a month.
For viewers canceling cable TV to lower monthly TV viewing expenses, review the internet costs in your neighborhood. TV from your local antenna does not require any internet. You only need an antenna, your TV and a cable to connect those two together.
I hope not surprisingly, any internet streaming service will require an internet connection. An internet connection will have a monthly fee that will most likely be over fifty US dollars a month. That is at least US $600 per year. If members of the household do not use email, or need the internet for any other reason than TV streaming, this fee could be a bit heavy on the wallet per year.
One free option to paying for an internet is your local library. Libraries ain't just books, anymore. Libraries today carry a large selection of movies, TV episodes, documanteries, and more. With your purchase of a DVD player for less than US $50, you can have movie nights at home with popcorn, hot dogs, and your choice from hundreds of DVD videos available with your free library card. Popcorn and hot dogs are extra from your local grocery store.
With a TV antenna on the roof, or in the attic, and maybe a DVD player and or a TV streaming service, I believe many viewers will be satisfied with their nightly viewing choices.
If not, cable companies are always ready to forgive and forget - and often at a better rate than their previous fee
if you canceled for over a month
.
(Please buy a Blu-ray DVD player that plays both standard and Blu-ray videos if this is the route you take.)

If you would like a little more information, just step inside and browse around. There is nothing for sale on this site. If you decide to try out an antenna, you can purchase one at Walmart, Target, Best Buy, and other retailers, or online at Amazon and more.

Since this paragraph is still on the site and you are reading this line, I am still building the website. Some pages are still under construction, others are written but graphics and text need to be edited. You can read more about that in the About Us section inside when the site opens in November 2019.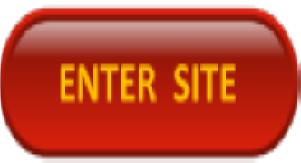 Visitors